Check out my friend's grand opening for her very own online shop at
pequitobun.moonfruit.com
!!! She is the one who inspired and encouraged me to start making jewelry of my own! There are some gorgeous pieces all made from beautiful vintage components reassembled into creative and very original items. I love how she combines all sorts of colors and textures! I don't think I'll ever reach her couture status, but I do love looking at her stuff!
Last night while my jet-lagged boyfriend was fast asleep I made this piece:
while you were sleeping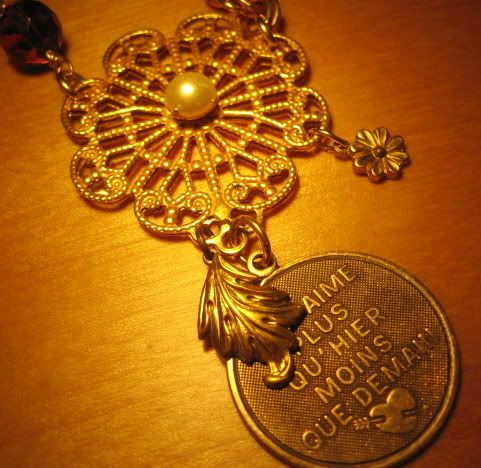 (It's my new favorite!)
We are moving house next weekend so projects may be few and far between. However, I do find jewelry making quite relaxing and meditative so every spare chance I get I'll be crafting!
~flutterbyblue